Garvis holds a master's degree in educational leadership from Drake University & master's degree in sports management, and is certified by the National Interscholastic Athletic Association as a certified master athletic administrator. He has been recognized by the National High School Athletic Coaches Association as an "National Athletic Director of the Year Finalist" and was recognized by the National Interscholastic Administrators Association with the Bruce Whitehead Distinguished Service Award. As a leader in the sports industry Garvis has presented to athletic administrators across the country and his ideas on athletic leadership have been published in numerous professional journals.
Under Garvis' leadership at Newton, the athletic department made significant strides in becoming a leader in Iowa athletics. Scott Garvis served as director of athletics at Newton for 6 years. In that time Garvis firmly placed his stamp on Newton Athletics and positioned the program among the most innovative in the nation.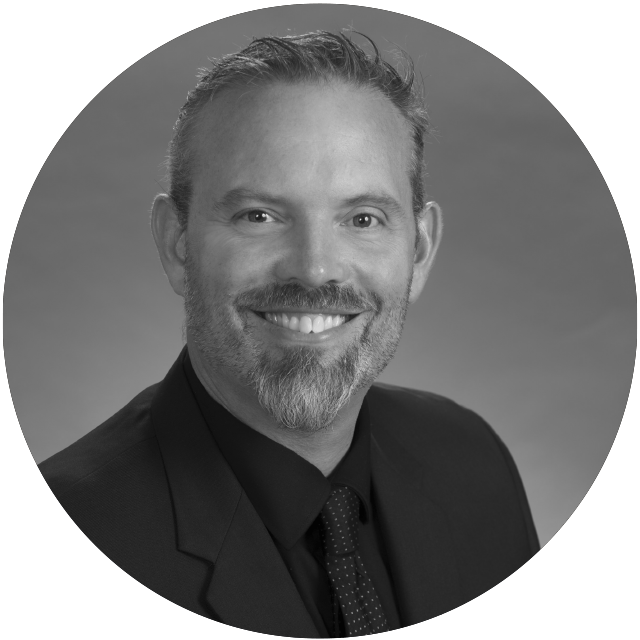 Scott Garvis has been a leader and innovator in high school athletic administration for more than 20 years–as an athletic director, association officer, adviser and editorial contributor.
Scott has a record of excellence as Athletic Director, Director of Activities and Assistant Principal, having led the athletics departments at six high schools or school districts in three states. He has achieved unparalleled success at all levels of high school athletics: large public school districts, a small public high schools, a private school, and with state and national athletic administrator associations.
Garvis's first role as athletic director was at MFL Mar Mac from 2000-2004, after a four-year stint in the collegiate ranks as Intramural Director, Recruiting Coordinator and Assistant Football Coach at William Penn University & Westmar University where Garvis coached with current Jacksonville Jaguars Offensive Coordinator Darrell Bevell.
Scott served as Athletic Director at Muscatine High School in Iowa from 2004-2006. Under his watch, the Muskies won 6 Mississippi Athletic Conference titles and many state appearances. He led a $2.2 turf project for Muscatine's sports practice facility. He also developed the addition of a full-time Strength and Conditioning Coach, which helped the Muskies attain a student-athlete, balanced athletic program to include all sports.
Scott was hired at Burnsville High School in Minnesota, where he served as athletic director from 2006-2010. Under his watch, the Muskies won 6 Mississippi Athletic Conference titles and many state appearances. Garvis hired fourteen head coaches in twelve sports, and six of his new hires achieved section championships or section runner-up finishes. Student-athletes at Burnsville continued to excel in the classroom during Garvis's tenure. With newly developed grade requirements, the student-athletes were held accountable for their grades and actions on and off the field. He also led a campaign for Blaze Athletics' 3.25 million enhancement project to improve all of the Burnsville athletic facilities.
Garvis then spent two years as the senior director of athletics at Eastside Catholic, one of the top private schools in the Far West. Under Garvis' leadership at Eastside Catholic, the athletic department saw a rise in the WIAA Scholastic Cup standing finishing ninth in 2011 and seventh in 2012 both highest in school history. He led a $3.2-million-dollar capital campaign effort to build a multi-purpose field through grants totaling $300,000 and created a fundraising event featuring Hall of Fame and World Series championship manager Tommy Lasorda event which raised an additional $400,000.00. He increased scholarships at the school for economically challenged families, and created the Student Athletic Advisory Council to create atmosphere of citizenship and sportsmanship with in the school community.
During Garvis' two-year tenure at Eastside Catholic, four individuals earned All-American honors and 4 received All-American Region recognition. Crusaders' student-athletes also picked up 48 first team All-Metro league honors, 32 to the second team and 41 honorable mention. Academically the Crusaders Football team was named 2011 Academic State Champions with 3.51 team GPA.
Scott took over as Director of Athletics at Newton High School in 2012 during his six-year reign, he led a transformation on the field, in student-athlete support, in facilities and in student academic achievement. Under Garvis' leadership at Newton, the athletic department made significant strides in becoming a leader in Iowa athletics. The Newton Cardinal Athletic Program was awarded the 2015 National Interscholastic Athletic Administrator Association's Quality Program Award which Garvis has received twice. This prestigious award is granted to schools who exemplify interscholastic programs that build visionary athletic programs that stimulate improvement, innovation, renewal, operate with integrity, maintain respect for all participants, serve their stakeholders, and are responsible to the community.
Garvis was a finalist for the 2014-15 National High School Athletic Coaches Association Athletic Director of the Year. He was also named the 2015-16 Iowa High School Athletic Director Association Central Iowa Athletic Director of the Year as well as receiving the 2015-16 & 2017-18 NIAAA IHSADA Distinguished Service Award and received the 2016-17 IHSADA NFHS Citation Award. In 2015-16, Overall, Newton had 10 sports programs advance to postseason competition to secure its highest finish in the Bank of Iowa Challenge Cup standings in school history,
Scott Garvis served as director of athletics at Ankeny Centennial for three years, firmly placing his stamp on Centennial Athletics and positioning the program among the most innovative in the nation. Garvis implemented coaching professional development programming for Ankeny Community Schools, oversaw the completion of Ankeny Community Football Stadium, Implemented Student Leadership programming.
Garvis has been an Active Member, National Interscholastic Athletic Administrators Association (NIAAA) since 2019, and he is the liaison for the state of Iowa to the NIAAA. He is also an Executive Board Member, Athletic Director Chair for the National High School Athletic Coaches Association (NHSACA).
Garvis has served in an advisory role to numerous companies that provide services to the high school athletic market. He been the Fundraising Consultant for Highschoolsports.com an online resource for coaches, athletic directors, and student-athletes; a paid consultation to Gear Boss subsidiary of Wenger Corporation; Marketing Consultant to Digital Town Inc., an athletic marketing and program development company; marketing consultant for Imago athletic international video board; National Management Campaign Consultant and Editorial Board Member to Athletic Management magazine; and a consultant to Fiinom Technologies scoreboard integration & software product development, Newton Manufacturing, 7 Second Coach (an online resource for coaches and athletic directors) and Varsity Bound (a mobile resource for coaches, athletic directors, student-athletes, and fans).
Garvis is a graduate of Westmar University where he later served as Intramural Director and Assistant football coach. Garvis received his Master of Sports Science from the United States Sports Academy and received a second Master's of Science in Education from Drake University.
Aaron Stecker has been an educator for 27 years, the past 22 years at Kennedy High School in Cedar Rapids, Iowa.  He has taught and coached most of his career in the state of Iowa, but he did spend three years in the St. Louis area prior to landing at Kennedy.
Stecker has served as the activities administrator at Kennedy for 14 years now. Prior to taking on the role of AD, Stecker was a biology and chemistry teacher and coached primarily football and track & field. He began his career at Ackley-Geneva in 1994 and moved to Hillsboro, Missouri in 1996.  An opportunity to return home and coach with good friends and college teammates lured him back to Cedar Rapids and Kennedy HS in 1999 where he continues to work today. 
Aaron and his wife, Janette, have been married for 25 years and have three adult children.  When not leading and managing events at school, Aaron spends his time in his yard at home, exercising, reading, and trying to find time to just get away from it all for a bit before the next thing comes along.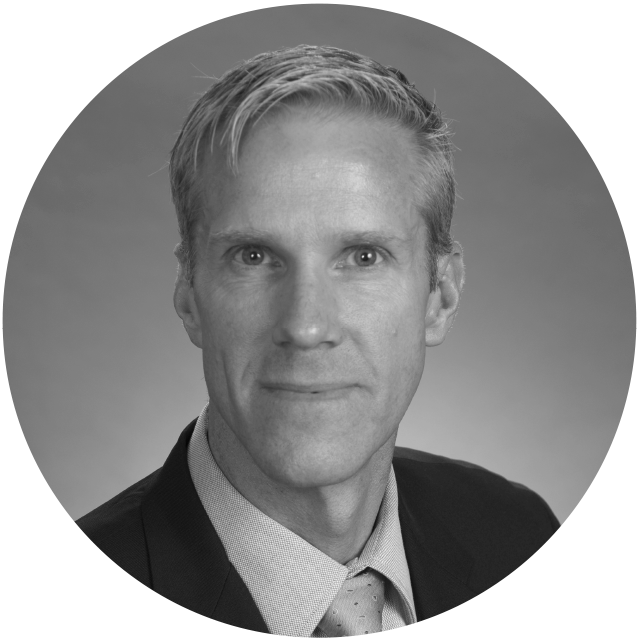 Todd Gordon has been an educator for 36 years, serving nine different school districts. He has worked in small schools, a large multi high school district and every size in between, including a stint as an administrator at a small Christian College.
Prior to his role as an athletic director, he served as a head coach for 27 years which translated to 68 total seasons as a head coach in volleyball, basketball, track, golf and baseball. He has served as a full time athletic and activity administrator for the past 16 years in Treynor, Carlisle, Des Moines Roosevelt and currently serves the Greene County School District in Jefferson, IA.
Todd has been married to his wife Deb for 37 years and they have three married children and five grandchildren. In his spare time he enjoys reading, writing, playing the piano, smoking meat, brewing beer and playing golf.