DNA of an AD Leadership Workshop
Discover Winning Strategies for Athletic Leaders! Join me on Friday, November 10th from 9 AM to 12 PM at the Salt Lake Marriott Downtown at City Creek for the DNA of an AD Leadership Workshop!
BUT here's the exciting part! The FIRST 25 registrants will attend for FREE!
Don't miss this chance to invest in your leadership skills & network. Reserve your spot now, and let's empower ourselves to lead with excellence in the world of athletics. Registration to open soon or DM to secure your spot! See you there!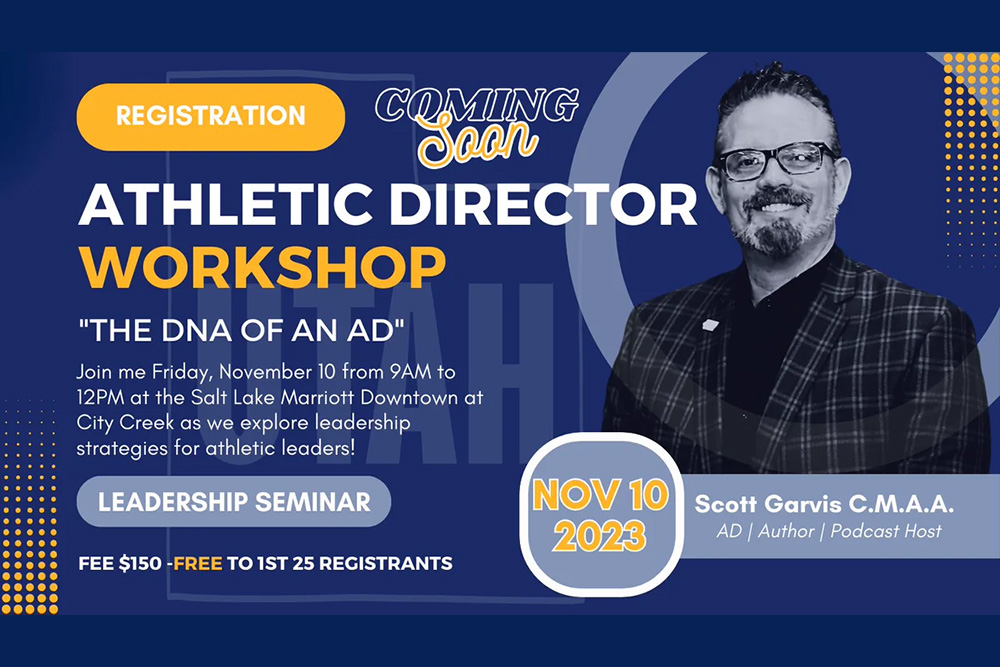 COST: $150
WHEN:
November 10th
12:00PM
WHERE:
Salt Lake Marriott Downtown at City Creek
75 S W Temple St
Salt Lake City, UT 84101